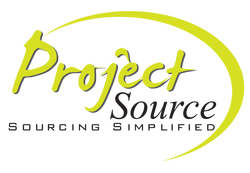 ---
PROJECT SOURCE LLC

ABOUT US

We understand what it takes to do business in a growing Global Market having successfully developed key relationships with verified suppliers and shipping companies throughout North America, the Caribbean, Asia and the Pacific Rim.

We coordinate all aspects of the sourcing process by identifying a wide range of products from verified suppliers, managing supply chain requirements and organizing import or export in domestic and international markets. We are dedicated to identifying the best suppliers to meet your product specifications and requirements. We specialize in sourcing high quality products available at substantial savings by providing a low sourcing cost with quick turnaround that is geared towards improving the clients' bottom line.

Our home office is located in South Florida with satellite locations globally. Our management team consists of highly skilled associates located worldwide. We source in both domestic and international markets and we have extensive knowledge of global economic trends and international trade. Our goal is to provide convenient, reliable, customized sourcing and logistics management services that are specifically tailored to meet our client's needs.